Experian Marketing Services is gearing up to share valuable data, trends and benchmarks with marketers in the upcoming 2012 Digital Marketer. Here's a preview of interesting mobile marketing stats you can expect in the report.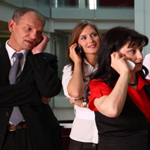 Fully 232 million Americans ages six and older count themselves among the ranks of mobile Americans today, up from 178,000 in 2007. According to Experian Simmons, cell phone ownership among adults in this country currently stands at 92%, up from 73% in 2007. Despite the rise in youth owning cell phones, 89% of all mobile phone owners in the U.S. are adults, a rate relatively unchanged since 2007.
Notable mobile numbers:
Grammar school – aged children 25% of kids ages 6 to 11 own a cell phone today.
Teens – 76% of those ages 12 to 17 sport a portable phone, up from 62% in 2007.
Adults under the age of 45 – 94% report personally owning a cell phone. In this segment, the idea of not owning one is virtually unheard of.
Adults ages 65 and older – 83% own a cell phone. While cell ownership in this segment is the lowest of any adult segment, it is the fastest growing, having increased a relative 51% between 2007 and 2011.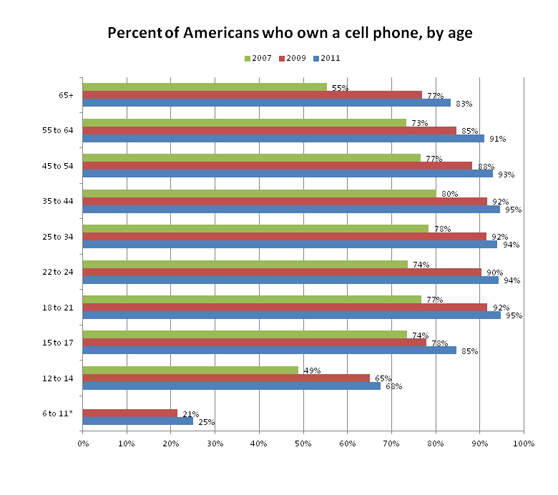 Source: Experian Simmons
Pre-order the 2012 Digital Marketer, which is set to release in March, but check back weekly for more exciting previews of what's to come. If you missed our earlier posts, read them here:
And, download the 2011 Mobile Consumer report today for more in-depth insights into mobile consumers.