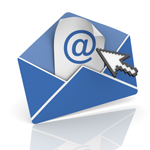 Not just yet. Experian CheetahMail's latest holiday analysis indicates that consumers are browsing, but not yet purchasing for holiday 2011. As of this past weekend (November 5-6), open rates are higher than last holiday season, but clicks and transaction rates remain low – indicating that consumers are still browsing. If you are anxious to ring those conversions in well before Peak Week, here are a few tactics to consider:
Flash Sales – Overall, Flash Sales generate a 35 percent lift in transaction rates over regular promotional mailings. This is noteworthy given the fact that all mailings with offers in subject lines have an average lift in transaction rates of 16 percent — less than half of the increase Flash Sale emails provide.
Free shipping promotions – a tried and true holiday tactic that works. Made sure to advertise free shipping in the subject line, as well as prominently in the body of the email.
Social sharing – Amplify any new product or promotion via social networks by enabling sharing anywhere and everywhere you can. In your emails – of course, but what about including sharing links in your online catalogs, or banner ad landing pages?
Experian CheetahMail tracks the holiday mailing activity of 385 brands that also mailed in the 2010 Holiday Season.  All metrics are based on results 3 days from send.