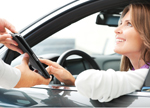 Brands need a strong cross-channel marketing foundation and data-driven strategies that will enable them to extend the high-touch service experience beyond the store, and into every interaction with the consumer. A relevant, customized experience across channels will further delight customers, enhance loyalty and ultimately drive revenue.
A great brand will provide consumers with a customized experience across all channels. This requires a basis of integrated data that provides a complete view of the consumer and drives actionable marketing strategies and tactics.
As part of this endeavor, brands need to immediately set these priorities:
Quickly cultivate relationships with new customers. Although welcome streams are slowly rolling among brands, there are methods that can be employed and data that can be integrated for a more customized brand interaction. Welcome streams enhanced with data-driven intelligence typically yield 16-24% improved response.
Drive active customers to repeat purchase. Based on an just about any average order value, just 2% lift in repeat purchases could yield substantial additional revenue.
Demonstrate appreciation to the most valuable customers. Along with identifying and treating high-dollar-value customers differently, brands find resounding success is extending the analysis to a consumers' social graph. Delighting high-value, high-influence consumers can yield exponential returns when response attribution encompasses the social graph.
Brands need to partner with a marketing services provider who can not only deliver on data management, but also solve business problems and provide strategic guidance that challenge them to be better marketers.
Questions / Comments contact me
Email:  marcus.tewksbury@experian.com
Twitter: http://twitter.com/tewksbum
Linkedin:  http://www.linkedin.com/in/tewksbum