If you're a Baby Boomer, then chances are you'll be more likely to watch Fox's coverage of the World Series compared to younger adult audiences.  In fact, based on an analysis of the television viewing behaviors of Experian's Mosaic USA lifestyle segments, four of the ten segments that account for the largest share of World Series viewers are heavily saturated with adults age 50 to 65.  This is prime baby boomer territory.  Baby Boomer segments leading the way and their corresponding World Series viewership index compared to U.S. households overall are as follows:
Segment Name
Segment Description
World SeriesViewershipIndex*
Aging of Aquarius
 Upscale boomer-aged couples living in city and close-in suburbs
152
Unspoiled Splendor
 Comfortably established baby boomer couples in town and country communities
132
Rooted Flower Power
 Mid-scale baby boomer singles and couples approaching retirement and rooted in established suburban communities
125
Boomers and Boomerangs
 Baby boomer adults and their teenage/young adult children sharing suburban homes
121
 * World Series Viewership Index is based on data from Experian Simmons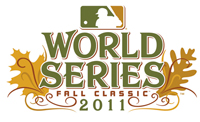 While younger audiences are largely tuned out and overall ratings for the World Series continue to decline, Cardinals and Rangers fans in St. Louis and Dallas/Ft. Worth most certainly will be tuning in.  The Cardinals are in pursuit of their eleventh World Series championship.  In direct contrast, the Rangers enter the World Series having won only one World Series game in franchise history.
When measured strictly by past World Series success, the Cardinals and Rangers look vastly different.  There are also some pronounced variances when comparing the profiles of the home markets for these two teams.  Here are key highlights of differences in household composition of the St. Louis and Dallas/Ft. Worth CBSA market areas as measured by Experian's Mosaic segmentation solution.  A penetration index for each segment compared to the U.S. is shown in parenthesis.  An index of 100 indicates that the concentration of households in the segment for the CBSA market and the total U.S. are equal.
—          Striving Single Scene (332), a diverse segment consisting of young multi-ethnic singles living in city centers, is strongly over-represented in Dallas/Ft. Worth.  Some of the top interests of this segment include yoga, jogging/running, and tennis.
—          Blue Collar Comfort (206), the domain of middle-class families with solid blue-collar jobs, has a much stronger presence in St. Louis.  Distinguishing characteristics of this segment include going to the zoo and listening to country music.
—          Given the strong Hispanic heritage of Texas, it comes as no surprise that segments including Cul de Sac Diversity (309), Nuevo Horizons (297), and Hispanic Harmony (289) are much more prevalent in the Dallas/Ft. Worth area.
—          St. Louis gets the nod for being Settled and Sensible (174), a segment defined as older, middle-class and empty-nesting couples and singles in city neighborhoods.  Camping, fishing, and bowling are activities with above average participation rates for these households.
—          Everyday Moderates (389), a segment that predominantly contains mid-scale, multi-cultural couples and families living in mid-tier metro suburban settings, are decidedly more established in Dallas/Ft. Worth.  These households have a penchant for purchasing state lottery tickets and shopping at Wal-Mart.
—          Diapers and Debit Cards (160), a segment characterized by young, single-parent and working-class families living in small established city residences, have an above average presence in St. Louis.  These young families lead hectic lives where meals often involve fast food, takeout, or frozen dinners.
—          Couples with Clout (232), homes comprised of middle-age, childless couples living in affluent metro areas, have a foothold in the Dallas/Ft. Worth market.  These prosperous households are more inclined to take a cruise ship vacation, attend the theater and concerts, and visit museums.
—          Family Fun-tastic (168), a segment described as upscale, family-focused, middle-age couples with older children living in satellite cities, has a high concentration in St. Louis.  Activities with above average participation rates within this segment include playing a musical instrument, listening to jazz, and collecting sports memorabilia.
Your target segments should be ordered and arranged much like a manager determines his team's batting lineup
Results from this comparison are an excellent reminder for marketers to adjust their targeting strategies based on differences in the importance of specific consumer audiences.  When targeting, think like the manager of a World Series team.  Your target segments should be ordered and arranged much like a manager determines his team's batting lineup.  Which segments should you consider for the leadoff position (picky and discerning, looking for the best pitch or offer to hit)?  Do you have a methodology for determining which segments represent your most effective power hitters (big, prolific spenders that drive in lots of business)?  Every lineup contains some light hitters (below average spending power).  Which of your light hitting segments would you place lower in the batting order?  By taking the time to identify your segmentation starting lineup you will most certainly increase your chances of success.