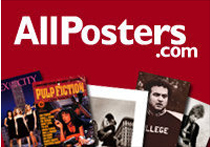 I'd like to share a short story about gmail, email and deliverability success…
Allposters.com (one of three Art.com brands) recently realized that a percentage (56%) of their Gmail subscribers were not receiving emails in their inbox. Working with their Email Service Provider (Experian CheetahMail) Account team, they identified and implemented a series of initiatives that significantly improved their deliverability success, resulting in 100 percent of Allposters.com Gmail emails arriving safely in subscribers' inboxes.
Here's how:
Removed Gmail hard bounces from file
Drilled down into email behavior to identify the subscribers Gmail considered to be active
Mailed only to 3 month active Gmail population
Moved unsubscribe link for Gmail subscribers to the top of mailing
Used a slower flow rate (10k/hr) for Gmail segments
In addition to the 100% deliverability rate, AllPosters.com experienced a 22% open rate increase, a 15% click to open rate increase and a.03% increase in transaction rate resulting in incremental revenue from customers!
View screenshots and check out the full story here.