Perhaps I've now seen all of the Toy Story movies too many times with my kids, because the line from the theme song really sticks out with Facebook Messages; "Some other folks might be a little bit smarter than I am, bigger and stronger too, maybe. But none of them will ever love you the way I do, it's me and you."
Even without seeing the new Messages user interface and only seeing 'Zuck' and 'Boz' demonstrate a portion of it yesterday, it seems apparent that the Facebook email application is not a 'Gmail killer' or intended to be competitive with any full-fledged email client webmail or software program. But what it does have that no one else has captured is the notion of a truly personalized messaging platform.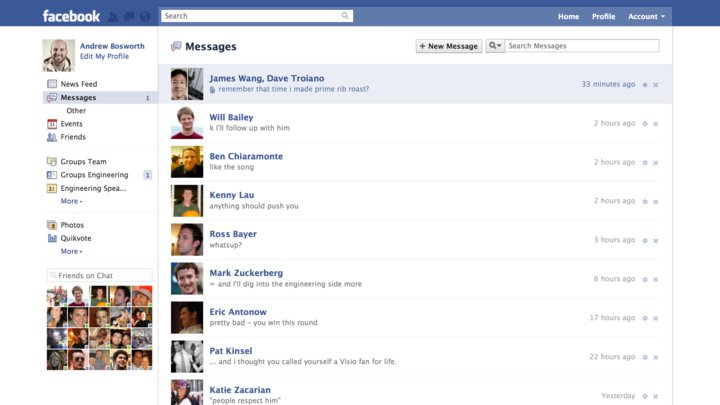 However, my wake-up moment on the webcast yesterday was when they disclosed that any user can change their privacy settings to restrict emails just to their friends, friends of friends, or everyone. More importantly, should the user tighten their settings to exclude everyone, Facebook will bounce all emails from that sender to that user. In other words, if a marketer does not have a 'fan' or 'friend of friend' relationship with that user, then they should assume the address will bounce.
It is important to note that there apparently will not be a 'junk' or 'spam' folder for these unrelated messages to be filtered into, just an 'other' folder that isn't designed to be a 'reputation' or anti-spam filter since all emails from unrelated senders will just bounce away. There is no ISP 'Batphone' when trying to resolve deliverability to 'friends', so even the most experienced and skillful deliverability team in the world won't be of much assistance with most Facebook deliverability problems.
The clear conclusion from this is that marketers should not attempt to collect an @facebook.com email address without making a strong effort to first ensure that the user is a 'fan' or logs in through Facebook Connect. This should require Facebook-specific language on the email registration or transaction page, or most certainly on the post-registration or transaction page. Because if you don't do something to befriend these users, then your 'Messages' may not get there at all.