From a designer's point of view, emails could be described in their broadest sense as a series of rectangles with content inside of them. Just think of your email template's wireframe — it's a series of black and white-filled rectangles, right? When you think of it, nearly everything designed for viewing on a screen follows the laws of the rectangles and color fills, but that's not necessarily the way it has to be.
A recent design trend that I've been intrigued by is the use of textures, uneven edges and off-kilter layers to create a more organic feel to email campaigns.
American Eagle has really been at the cutting edge of this trend. Their campaigns use all three of these techniques, plus handwritten fonts and drop shadows (rather than frames), to make their imagery stand out in the inbox. The innovative use of curled photographs and plaster background textures add even more intrigue to the design. I love the way the background texture blends into the white naturally.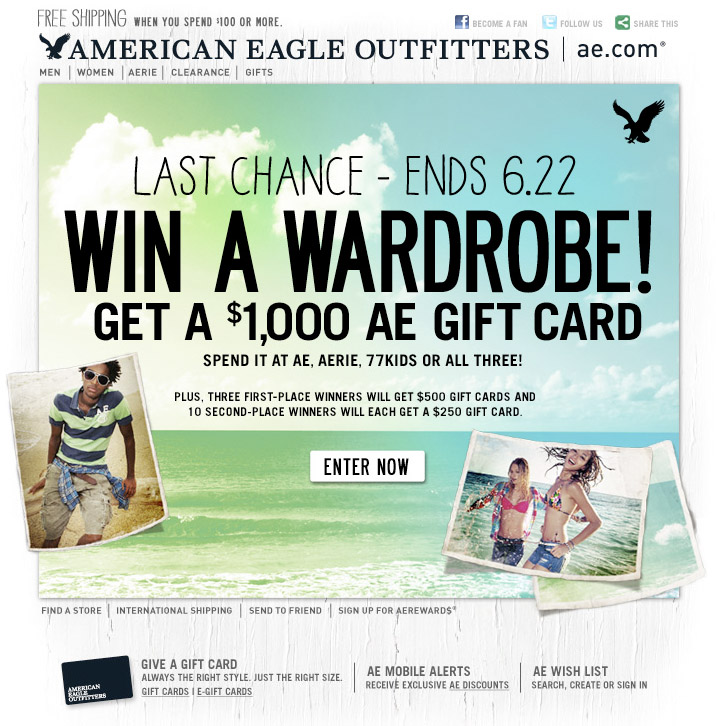 Going one step further, American Eagle's sister brands are getting in on the fun as well. 77kids utilize a linen-style background rather than a plaster one, along with heavily distressed photo borders and paper clips. It's a unified look for the master brand and the individual brand, and manages to look home-made yet modern.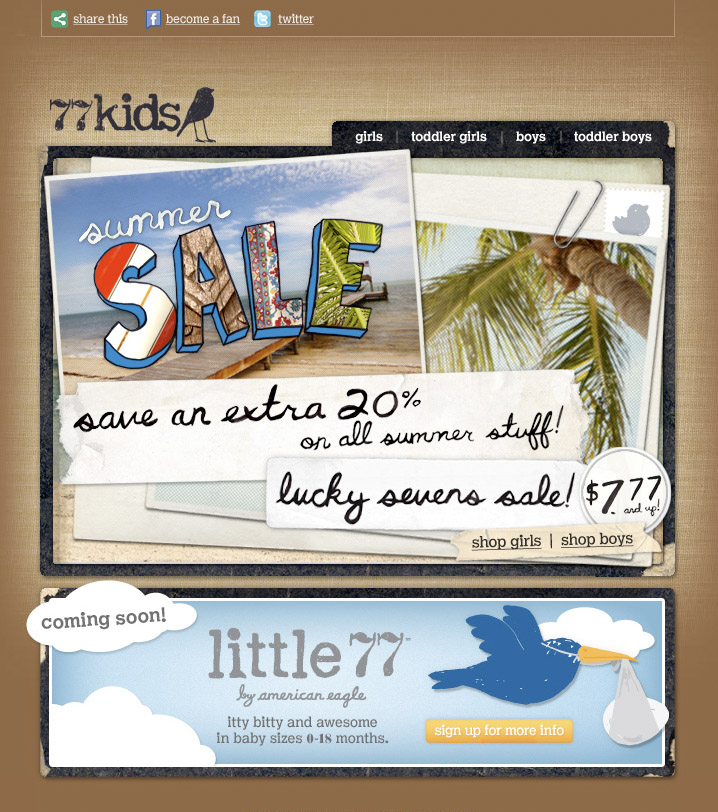 Taking a step back and looking at these designs through the lens of history, they remind me quite a bit of popular print advertising from the 1990′s, known commonly as "grunge" style. Grunge was not just associated with music and fashion in the 90′s, but was also made popular by designers such as David Carson. Even companies as straight-laced as Nike and Coca-Cola experimented with grunge visuals during the 1990′s.
If the fading retro-electro design trend of the past 10 years reminded us of the 1980′s, it makes sense that we should expect to see a renaissance of 1990′s style in email and elsewhere in the next decade.