Email marketing is an ever evolving art. It morphs and changes from one hot topic — or "must have" — to the next. Below are twelve current hot topics in email marketing listed in no particular order. Any serious or casual email marketer should know what these are and should use as many as them as he or she can in their email marketing endeavors.
1) Welcome or Welcome Series
Everyone likes to feel welcome when they join a group. This is especially true when someone opts in to your email marketing program. Be sure you make these new subscribers feel welcome. Send an appropriate and timely welcome (and maybe an offer) to newbie's to your list. Better yet, design a Welcome Series. A Welcome Series is a string of welcome emails that not only says hello to the new subscriber but also can provide them more information about your brand and what you offer.
2) Segmentation Strategy
Careful, well though out, and flawlessly executed email segmentation is crucial to the modern day email marketer. The days of loading and blasting your list are over. Take a look at this post by clicking here to learn more about email segmentation strategy.
3) Testing Plan
Testing is one of the most important actions an email marketer can take. Be sure to test frequently and use the results of your tests. Re-testing is another good habit to get into. Some examples of common email tests are subject lines, personalization vs. no personalization, dynamic content, creative versions, time of day, day of week, various offers, gender, offer code in the subject line, and location just to name a few. The options are endless.
4) Survey Campaigns
Email is not a one way medium. Be sure you "talk" to your subscribers and email recipients. Ask them what they like and dislike about your emails and your organization. Pick their brains on new ideas and solutions to problems. Your subscribers can be your best advocates and your worst critics. Be sure to leverage their opinions and thoughts with an email survey.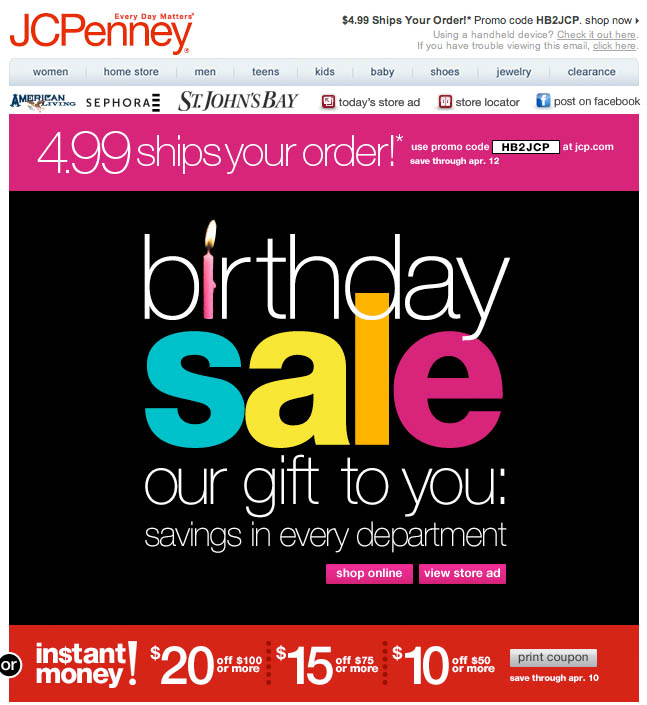 5) Anniversary, Birthday and Other Special Campaigns
Everyone likes to be rewarded and recognized. Send your subscribers a special email just for them. This could be an anniversary email thanking them for being on your list for a certain amount of time, a purchase history/thank you email, a happy new year email, or some form of a birthday email or other thank you. Get creative with your special emails for your subscribers.
6) Triggered Campaigns
Every time someone initiates a transaction with your website, be sure to capture this action and respond via a triggered, automatic email when appropriate. This could be sending an email when a subscriber updates his or her preferences, places and order, has an order shipped, asks a question, posts a review, etc. These touch points build brand recognition and loyalty. You can also use these one-off emails to entice more people to join your email list.