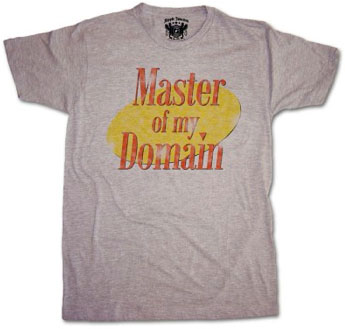 Here at Experian CheetahMail, we allocate multiple dedicated IP addresses to each of our clients. We do this primarily so that we can send email faster, especially during the holidays. A secondary benefit of this approach is that if an ISP blocks/filters one IP address, it does not impact the other IP addresses sending email.
But now that filtering technologies have now moved beyond IP address reputation to domain-based reputation, it is critical to understand how this shift fundamentally changes how email is filtered by ISPs.
The good news

: For most senders, this change will actually benefit their delivery rates. The fact remains that ISP filters still have 'false positive' situations where an individual IP address is singled out due to insufficient data or a glitch in the system, while the same sender's other IP addresses are highly reputable and reach the inbox. With domain-based reputation, the filter looks at all of the data associated with the domain — therefore the singled-out IP address is overshadowed by the other approved IP addresses. In addition, domain-based filtering incorporates the reputation associated with transactional email sent from the same domain, which will most certainly help overall sender reputation.

The bad news:

If there truly is a reputation problem from anywhere within a sender's domain, it will effect most (if not all) of the mail coming from that sender. This means that senders must be mindful of their complaint rates and email acquisition efforts because they both will affect their domain-based reputation — and by extension, their ROI. Equally important, if a sender is using the same domain for transactional messaging, those emails may also see their deliverability rates decline.
Frequently asked questions about domain-based reputation:
Which ISPs (and email access providers) use domain-based reputation?Yahoo!, Google/Gmail, AOL and ISP filtering provider Cloudmark are pioneers in the effort. Microsoft has started using it to some degree, and most other major ISPs are identifying ways to incorporate it either by using an outside filter like Cloudmark or other tools.
If my delivery rates to those domains are declining, what short-term things can I do?

Your best bet is to look at the complaints received by ISPs registered in the unsubscribe reports and identify specific sources or trends that would account for higher than average complaint rates. There should be relative percentage consistencies between complaints registered at AOL, Microsoft and Yahoo!, so please don't consider each of them as unique. Also, be mindful that Google/Gmail is likely seeing the same complaint rates as the other webmail providers even if they're not sharing them with us.

What long-term things should I be considering?You might try varying the sub-domain or domain name used for transactional or relationship messaging. While this data could help mitigate a poor commercial email reputation, the risk for this type of email going to the spam folder or blocked is likely too high for most companies to bear. This same tactic could be used to split up various products or brands into subdomains to help separate reputations from varying acquisition or retention efforts. Finally, as with any effort to improve reputation, take another look at your email acquisition programs, mailing frequency, and 'inactive' re-engagement efforts to optimize total audience relevancy and minimize complaints.
For more information on domain-based reputation or deliverability, feel free to reach out to Ben Isaacson directly at deliverability@cheetahmail.com