According to a survey fielded by AAA, 37.1 million Americans will be traveling over the July 4th holiday weekend. According to AAA if this prediction proves true, it will represent a 1.9% decrease from the same week in 2008.
As we've done in the past, I'll update our charts on actual gas prices and corresponding Internet activity. First, a chart showing U.S. Retail gas prices (regular grade, nationwide) charted with the volume of searches on "gas prices."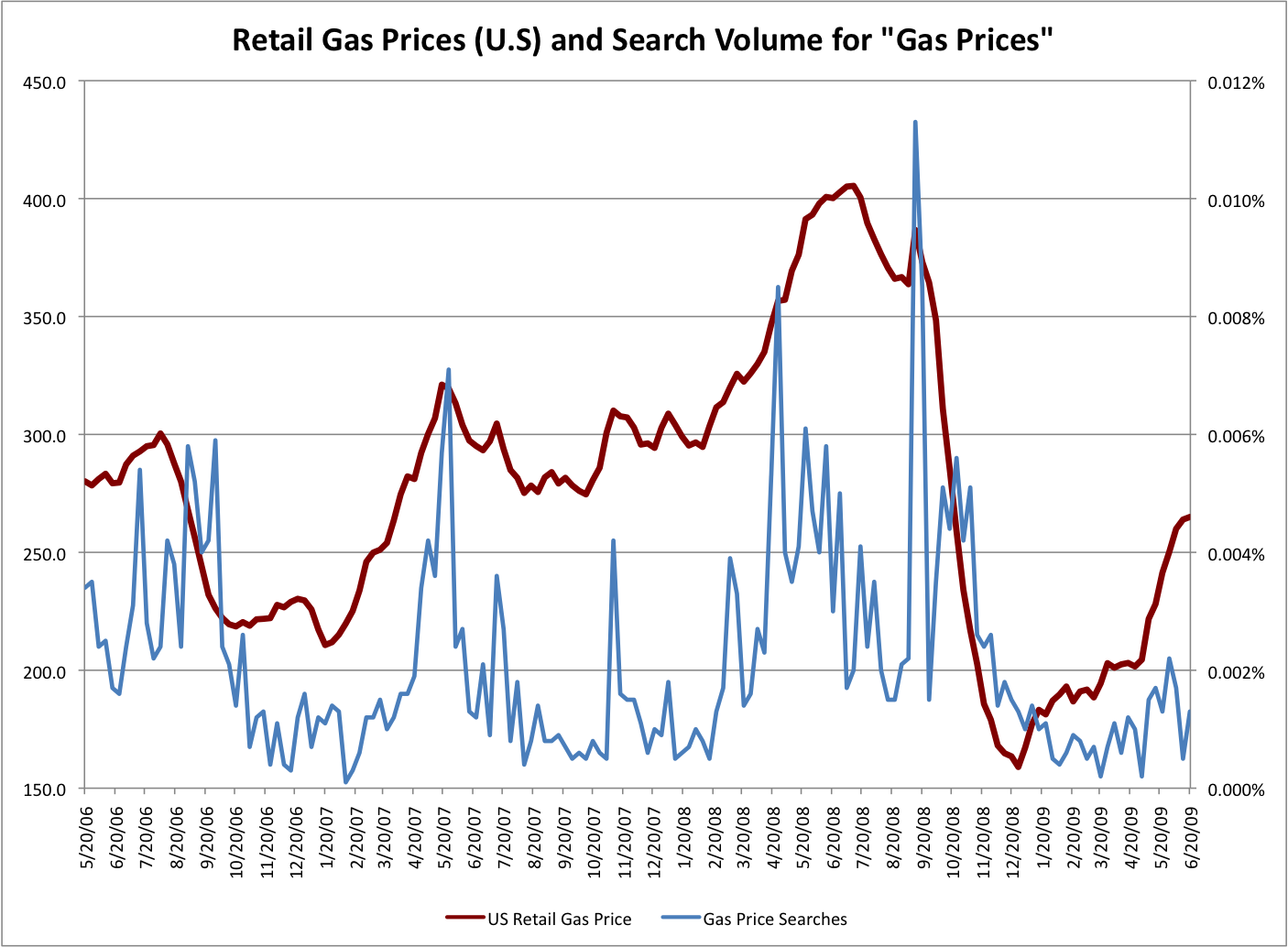 As we can see from this chart, even though gas prices have been steadily increasing over the last several weeks, searches for "gas prices" have remained well below their highs from last fall. Arguably, "gas price" searches represent cost sensitivity as Internet searchers are most likely looking for either news on gas prices or the lowest priced gas in their neighborhood.
To get closer to price sensitivity, the following chart, visits to a custom category of gas price websites, may be a more accurate reflection of our concerns over pump price: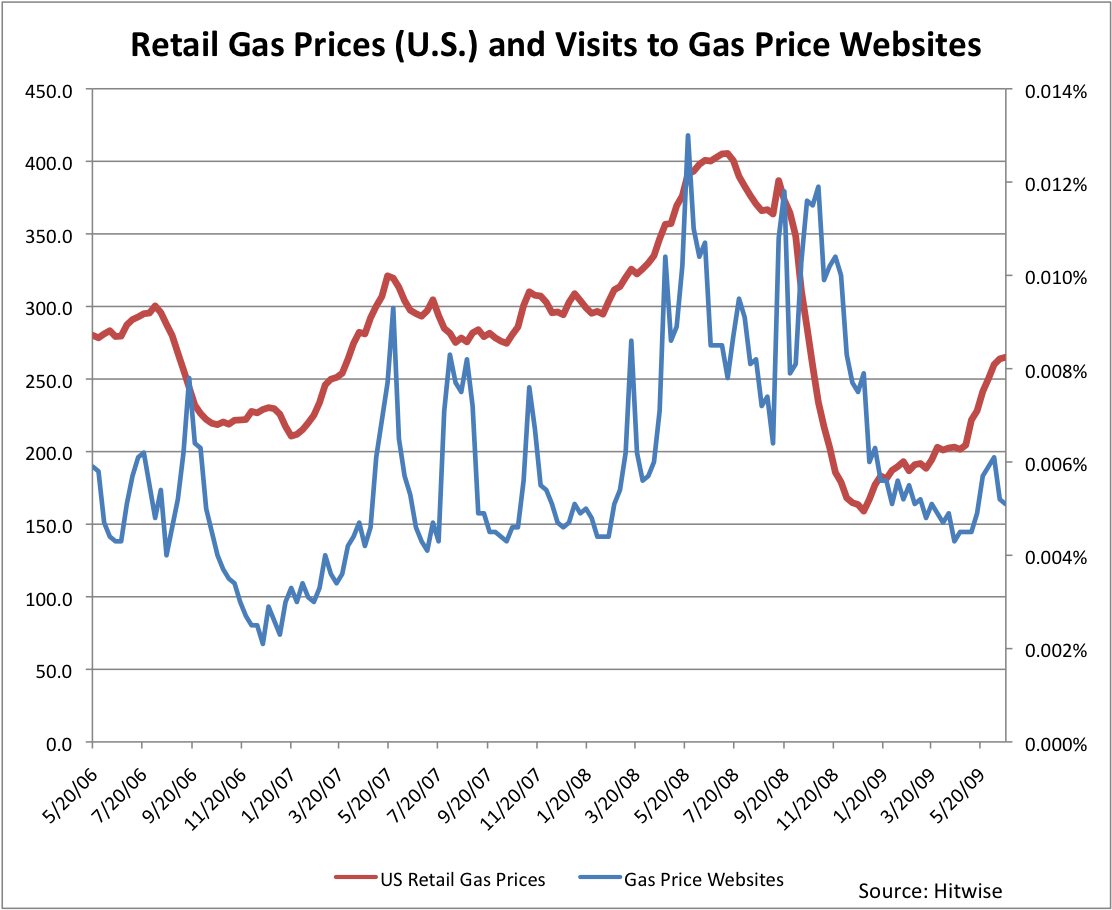 Finally to the survey-based prediction from AAA, here's a chart of gas prices and visits to a custom category of leading roadside motel chain websites: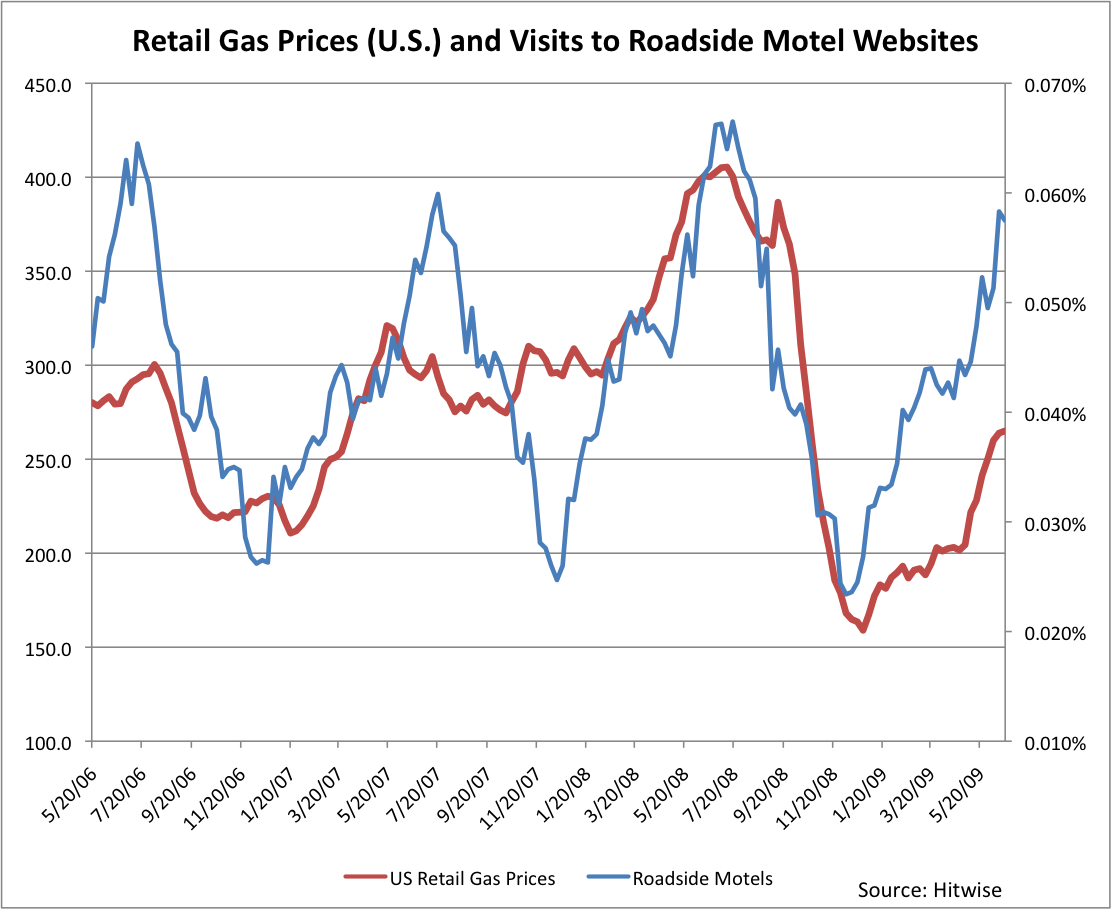 Roadside motel site visits appear to have peaked during the week ending 6/13/09 (most likely representing research and online bookings for this upcoming holiday week). Comparing visits data year-over-year, we find that visits are down 5.5% compared to the same week in 2008.
While it might be easy to blame a potential decrease in next week's holiday travel on rising pump prices, Internet behavior tells us that our price sensitivity is relatively low. Perhaps general economic concerns are the more likely culprit.