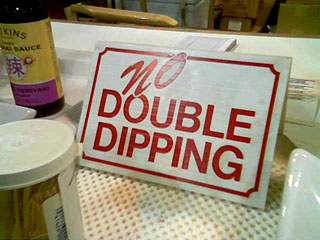 The question about whether double opt-in (confirmed consent) is an email best practice has been asked for the last 10 years.
In Bill McCloskey's recent ClickZ article he takes the strong position that double opt-in consent is no longer a best practice and should be discarded. In my view, McCloskey is correct – double opt-in will not facilitate list growth.
At this point in time, individuals are largely familiar with the traditional single opt-in email sign-up process. Double opt-in requires more effort from the person who already completed the email sign-up process, which in some cases, can be a time consuming affair to begin with. For example, many registration forms (especially for sites handling sensitive personal information) now require the customer to repeat letters and numbers (CAPTCHA forms) for security reasons.
If your sign-up process is clear and straightforward, there is no need to require an individual to work even harder to join your list.
For this reason, I would recommend that companies invest in creating a clean sign-up process that clearly indicates how to whitelist your sending domain and articulates what the user should expect to receive in their inbox. Companies should consider displaying images of sample newsletters during the sign-up process to give the user a clear idea of what to expect from your email program. If these rules are followed, a single opt-in should suffice in nearly all circumstances.
The email sign-up process should be confirmed immediately via email, and certainly within 3 days maximum. 'Welcome' emails should remind the user of their recent subscription action and also reiterate that they can opt-out at any time. For more advanced email marketing programs, I've seen great success with 'educational' series of emails that explain the value of the content they will receive via email in upcoming mailings.
Email programs handling very sensitive personal information should be even more focused on creating a clean and clear sign-up process. As customers register for email statements, account alerts and the like, the process deserves the highest level of consent application. For this reason, more and more financial institutions now require the creation of an online account before email opt-in is offered. Above all, email is never the proper venue to reveal sensitive customer information.
By adhering to these registration techniques, email marketers can generate single opt-in list growth responsibly and effectively.