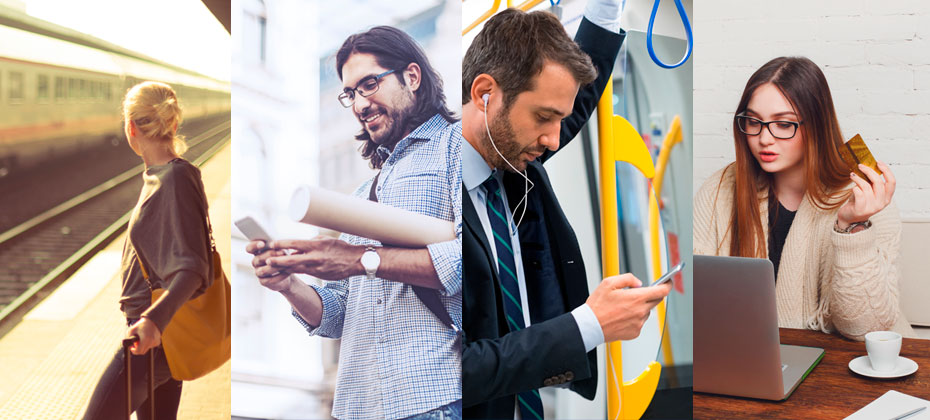 The credit card marketplace is a crowded and complex landscape. Recent research by Experian shows the average U.S. consumer has 3.1 credit cards and 2.5 retail cards, with an average balance of $6,354 and $1,841, respectively.
So how can you build upon your existing customer relationships and offer the right products to the right people at the right time? By understanding consumer behavior.
Pretty simple concept. But targeting viable consumers and making enticing offers takes some detective work. Gone are the days of demographic-based approach to audience segmentation for credit marketing campaigns.
Consumers are now engaged on their smartphones, laptops, tablets, fitness bands, across countless apps, browsers, emails and more. Simply knowing a person's gender and age doesn't provide any information about how he spends the day, his consumer behaviors, personal interests, unique wants or needs.
Developing rich consumer personas based on transaction credit data can be a powerful tool to understanding consumers so lenders can design more relevant and personalized credit offers, experiences and products to a very targeted audience.
Experian DataLabs can help by analyzing transaction data to understand the consumers in your portfolio. For example, looking at your portfolio of 40-year-olds in the U.S. provides basic demographic information. A closer look at transaction data could reveal unique details within the age group to help you group and target, such as:
Frequent travelers: These road warriors log serious miles. If they're not traveling for work, they're cashing in miles for vacation. This unique group leads your portfolio in airfare, cruise line, car rental, hotel and travel agency spend. With so much time spent away from home, this group is rarely found in grocery stores.
Local business owners: Advertising, computer equipment, and software are typical expenses of this segmented group. There may be an opportunity to capture spend outside their business activity or to ensure they have the right card to fit their business needs.
Constant commuters: These consumers use their card for local travel and transportation. And they are less likely to use their card for expenses related to other types of travel or maintaining a vehicle. After a long day, they like to grab a drink while waiting for the train.
Online Shoppers: Consumers in this group use their card with various online merchants, including Amazon, Etsy, iTunes, and PayPal. Online shoppers are also above average spenders in elementary education, child care services, and family clothing.
Social hipsters: They can be found meeting with friends for coffee and drinks, and are more likely to rely on local transportation and tend to eat out instead of cooking in.
Effective audience segmentation ensures that your marketing dollars are invested in real people who are most likely to respond on certain media, have already expressed an interest in your product, and are geographically accessible to a specific retail location.
Every campaign should be as dynamic and unique as its consumers. The powerful combination of consumer and transaction data allows you to customize audience segments to maximize customer engagement and drive campaign success.