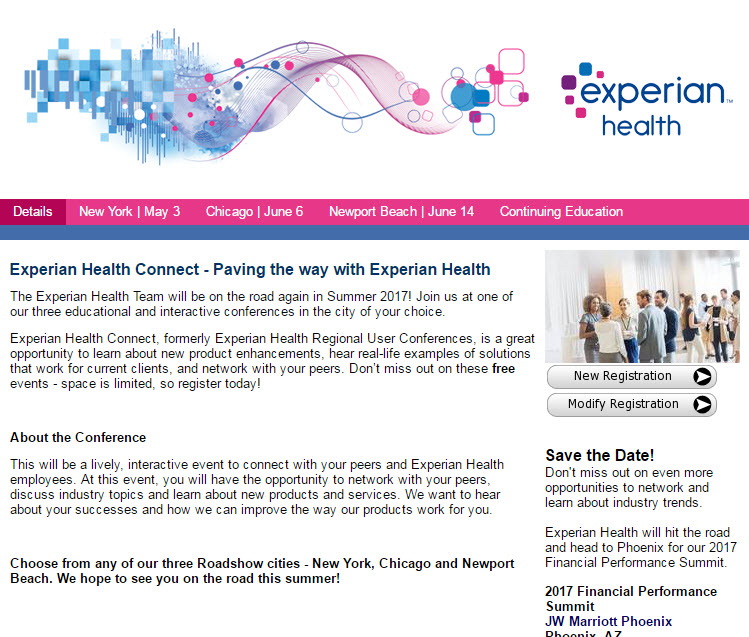 Introducing our New Experian Health Connect Conferences
Experian Health Connect, formerly Experian Health Regional User Conferences, is a great opportunity to learn about new product enhancements, hear real-life examples of solutions that work for current clients and network with your peers. Don't miss these complimentary events. Space is limited, so register today!
Event dates:
New York, NY: May 3
Chicago, IL: June 6
Newport Beach, CA: June 14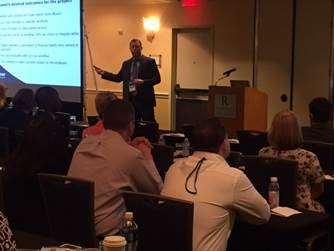 Save the Date: Experian Health's Annual Financial Performance Summit
This year's Financial Performance Summit will be held Oct. 18-20, 2017 at the JW Marriott Desert Ridge in Phoenix, Arizona. Registration will open this summer, but mark your calendar now!