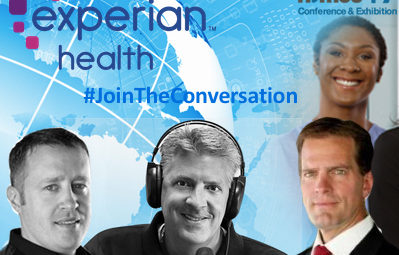 Experian is arguably the largest data analytics business in the world and we are bringing capabilities and data and analytics that Experian has deployed in most other industries around the world to healthcare. Our vision at the highest level is to shape the future of healthcare through cutting age innovative product design and to improve operational efficiency through integrative solutions and services that leverage data driven analytics and insights. Experian has used data and analytics to bring tremendous efficiencies to the financial services industry around the world. Eight years ago, Experian made the strategic decision to get into healthcare to try to bring the things we had learned and the things we had deployed in financial services to healthcare, to try to bring efficiencies to this industry.
Today, we are a neutral player in the healthcare market, unique among others who play in healthcare and we possess tremendous insights about consumers – how they live their life, how they behave and their financial situations. We bring that to healthcare providers, payers, pharmacy – to bring efficiencies to their operations.
For more information of our Experian Health's vision for transforming the healthcare landscape and to listen to the full podcast, click here.
And be sure to check out our HIMSS17 conference recap.