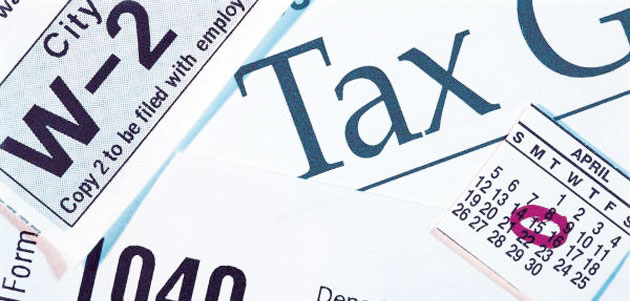 Dear Readers,
The threat of identity theft this tax season leaves consumers with more to worry about than whether or not a tax return is in the mail. A thief may use sensitive information, such as a Social Security number, to claim a fraudulent tax refund, open fraudulent credit cards or commit other criminal acts. It is especially important to protect the personal financial information found in your tax returns.
Tax-related identity theft is an ongoing problem. In fact, the National Tax Advocate reports that the use of stolen Social Security numbers to collect fraudulent tax refunds increased more than 78 percent from 2011 to 2012, affecting nearly 450,000 people
This is the time of year when personal and financial data circulates through the mail and over the Internet at an increased rate. If criminals intercept just one W2 or 1040 form — or if they dupe someone into providing that information — they gain a wealth of information that can be used for identity theft.
The IRS advises victims of tax-related identity theft to visit the IRS website and complete Form 14039, the Identity Theft Affidavit. According to the IRS, it continues to expand the number of Identity Protection Personal Identification Numbers (IP PINs) being issued to victims. The IP PIN is a unique identifier that shows that a particular taxpayer is the rightful filer of the return. In 2013, the IRS has issued IP PINs to more than 600,000 taxpayers who have been victimized by identity theft.
Experian's ProtectMyID recommends the following tips to help safeguard your identity during tax time:
Place tax documents in a secure location, such as a safe or a locking file cabinet, and store them there until needed to prepare tax forms. Do not leave them in a car.
Some tax apps require users to take photos of W2 forms. Be sure to delete images after use.
Password-protect your smartphone.
Do not follow links in emails or text messages to the IRS site — always type "irs.gov" directly into a browser to avoid vicious links. Report fraudulent IRS emails, texts or phone calls to phishing@irs.gov.
Keep operating systems and all computer protection software up to date.
Do not use public computers to e-file taxes.
Ask tax preparers about computer security measures employed by their offices.
Don't work with tax preparers who ask clients to sign blank tax returns.
Wipe the hard drive before disposing of or donating an old computer that contains personal or financial information.
Monitor credit reports regularly.
ProtectMyID alerts its members to potentially fraudulent credit applications which may have been made using their Social Security numbers. Chances are, if a thief is using your Social Security number to open a new line of credit, there's a chance he'll use it to try and submit a false tax return. If you know your personal information has been compromised, it's a very good idea to make use of the tax return protections provided by the IRS.
For more information, visit the ProtectMyID resource center.
Thanks for reading.
Ken Chaplin
Senior Vice President
Experian Consumer Services